Abdul Hafeedh bin Abdullah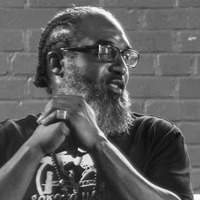 Co-Founder/Director of Programs and Community Mobilization, CommUnity Healing through Activism and Strategic Mobilization (CHASM)
Executive Director/Founder, Sokoto House (Cultural Hub & Community Development Center)
Abdul Hafeedh bin Abdullah was born in San Bernardino, California and raised within the pinnacle of Americas' war on drugs (late 1980's throughout the 1990's). After several years of intense exposure to California's gang and street culture, Abdullah was first incarcerated at age 9, and by 17 he was sentenced as an adult to 8 years for attempted murder. Four years into his time spent within California's Department of Corrections maximum security prison, Abdullah was inspired to shift his world view and began to tenaciously pursue a journey of self and community restoration and healing.
Upon his release from prison in January of 2003, Abdullah faced the difficult challenge of reintegration back into society. He was gifted with the opportunity to move to Eugene, Oregon and enrolled into Lane Community College where he immersed himself into the life of a student and earned his Bachelor of Arts in Liberal Studies from Portland State University. In 2011, he was introduced to the CDC funded Multnomah County Health Department (MCHD), Striving to Reduce Youth Violence Everywhere (STRYVE) initiative.
While employed with MCHD STRYVE Abdullah became 1 of 2 principal CHWs who were instrumental in the program's success. STRYVE had the national mandate to advance violence as a public health priority from 2011 to 2016. While employed with MCHD's Community Capacitation Center, Abdullah co-facilitated hundreds of hours of the Oregon Health Authorities (OHA) CHW 90 hour certification training. He co-developed an African-African American centered adaptation of the curriculum, and subsequently co-authored a peer-reviewed research of the training's implementation. Abdullah spearheaded the development of a 20-hour training titled Understanding Violence Through a Public Health Lens and co-led a team of colleagues in a comprehensive adaptation and implementation of OHA's CHW curriculum with a focus on violence prevention (2016).
Abdullah was requested by the Principal Investigator of the STRYVE program to join the research team to write the final report for the CDC in 2017 while living in Wilmington, North Carolina. Upon completion of the CDC report, Abdullah began to implement a community-centered and community-driven version of the MCHD STRYVE program inside North Carolina Cape Fear Region inside the Cape Fear Region Abdullah is the Executive Director of Quality Life Blueprint and Founding Executive Director of Sokoto House (Community Center and Cultural Hub) where his program is being implemented.
Currently, Abdullah works closely with key Executive staff within the CDC's Injury Prevention Department and several other violence prevention, public health, and CHW professionals across the country to advance the CHW Violence Prevention model. He also serves as the Co-Chair for the American Public Health Association (APHA) CHW Section Policy Committee and is co-leading with Rumana Shams Rabbani on the APHA policy proposal for CHWs as Racial Equity Advocates and Pathways for Training. Abdullah is the Lead CHW and Co-Chair for the APHA CHW Section Racial Equity workshop that will be hosted at the APHA 2022 annual conference in Boston focusing on violence prevention practices and racial equity tools. He is the Co-PI of the research collaborative with Rumana and CBO-based CHWs whose aim is to address CHW sustainable and equitable payment models during Covid and emerging pathogens with a focus on racial equity interventions. He is one of several principal CHWs helping to lead the National Association for CHWs for Leadership and Capacity Building funded by Johnson & Johnson Foundation.
Locally, in North Carolina, Abdullah is a board member of the NC CHW Association and is on the workgroup to co-design the NC CHW certification / training program with a focus on racial equity and violence.
Rumana Shams Rabbani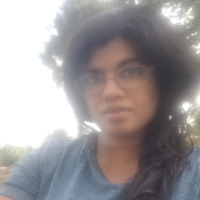 MHA, Doctoral Student, RWJF Health Policy Research Scholar
Co-founder/Director of Improvement Science and Policy, CommUnity Healing through Activism and Strategic Mobilization (CHASM)
Advisory Board, Sokoto House (Cultural Hub & Community Development Center)
Rumana Shams Rabbani was born in Dhaka, Bangladesh, one of the poorest and most populated countries in the world. She was exposed to a severe lack of social-determinants-of-health interventions resulting in poor or no access to housing, contaminated water, lack of food, minimum or no access to medical care, and witnessed poor mothers and their children dying on the streets of Dhaka.
Rumana is a Person with Lived Experience (PWLE) who sits at the intersectionality of a woman of color born to immigrant parents experiencing racism, a survivor of Domestic Violence, and a single parent graduate student. Rumana has taken her cycle of victimization and transformed into a source of inspiration, resiliency, and empowerment. CHW advocacy has anchored her towards regaining her identity and agency, which in turn became an intrinsic asset that shifted her pain into purpose rather than a barrier. Thus, this lived + shared experience has been a significant influence for her passion and partnership with CHWs who are embedded in creating equitable and just systems.
Rumana received her Master's in Healthcare Administration (MHA) focusing on strategic management. Due to her continued interest to be an activist-researcher/community-practitioner, Rumana had a desire to learn how to apply evidence-based strategies for uptake of community-based interventions and be a change activist alongside community-based CHWs. Rumana is currently a Doctoral student in the Health Policy & Management Department minoring in Implementation Science at the Gillings School of Global Public Health, University of North Carolina at Chapel Hill. Rumana is a Robert Wood Johnson Foundation Health Policy Research Scholar (RWJF HPRS) where she co-designs as the Principal Investigator (PI) with CHWs and Racial Justice Leaders using systems and design thinking, improvement science, and implementation science methodologies. The multi-ethnic and mutli-racial codesign team applies Popular Education behaviors and Activist Research as a foundational theory/framework to advance the "groundwater" issue of institutional racism for historically marginalized communities. Since 2017, she has been the Chair of the pre-APHA CHW Summit. Her RWJF HPRS dissertation work provides the aims and methodological approach for the 2022 pre-APHA CHW Dismantling Structural Racism & Classism National Workshop co-designed and co-led by CHWs.
Rumana has been the PI for the past eight years focusing on sustainable and equitable pay for community-based CHW programs. She is the Chair for the APHA CHW Section Policy Committee, where she facilitates/co-leads the development of the policy proposal for "CHWs as Racial Equity Advocates and Pathways for Training." Locally, in North Carolina, Rumana is the Co-Chair for the NC CHW Advisory Board and is on the workgroup to co-design the NC CHW certification / training program with a focus on racial equity and violence.
She is the Evaluator/ Data analyst and co-lead for the Formative Evaluation workgroup for the Racial Equity Learning & Action Community, Planning & Implementation team where she partners with people-with-lived experience impacted by racial inequities for effective implementation, evaluation, and scale-up of national racial equity initiatives. Rumana serves on the Organization Team with the Collaborative for Anti-Racism in Dissemination and Implementation Science (CARDIS) national collaborative led by the University of Washington focusing on anti-racist Black practices in the Implementation Science field. She serves as the co-President for the Implementation Science Student Group at UNC-CH. Rumana is leading a racial equity pilot with Manufacturing Extension Partnerships in NC. She is working with the National Emerging Special Pathogen Training and Education Center partnered with the CDC, Emory, and University of Nebraska as a consultant with the Wandersman Center specializing in quality improvement and Technical Assistance for Covid-19 services and formative evaluation for regional centers across the country. Rumana serves as a stakeholder with the Community Based Workforce Alliance and is on the Advisory Board for Sokoto House.
Rumana views her adversity as a driver to make an impactful difference from a micro to macro level: in her own life, her daughter's life, and on a systems level. This relentless purpose driven by her core values of empathy, proximity, and holding tension in life-giving ways has transformed into passion for her work to address racial inequities. Rumana's lived experience of trauma has grounded her to turn victimization into empowerment by advocating for CHWs, and in effect advancing racial equity for historically marginalized communities.
Doctor of Philosophy Student
Implementation Science Minor, Class of 2023
Master's in Health Administration, 2017
HEALTH POLICY AND MANAGEMENT DEPARTMENT, GILLINGS SCHOOL OF GLOBAL PUBLIC HEALTH, UNIVERSITY OF NORTH CAROLINA Chapel Hill, NC
Robert Wood Johnson Foundation Health Policy Research Scholar, Cohort 4
Bachelor of Liberal Arts, 2009
HARVARD UNIVERSITY DIVISION OF CONTINUING EDUCATION, Cambridge, MA
Golden Key International Honor Society Member, Accepted as "Special Student"
Graduate School of Arts & Science, Graduate Coursework (non-degree), 2012-2014
YALE UNIVERSITY, SCHOOL OF PUBLIC HEALTH, New Haven, CT
Global Health Economics, Grade-High Pass
Healthcare Finance and Delivery, Grade-High Pass
Community Hea Program Planning, Grade-High Pass
Associate of Arts in English, 2007
SANTA FE COLLEGE, Gainesville, FL
Honors Program, Honors, Scholarship, President & Member, Phi Theta Kappa (International Honor Society for the 2-yr College)